Posted by Tammy Sons on 28th May 2017
The beautiful long chains of flowers and the floral fragrance are what make the Wisteria popular. It is a strong ornamental woody vine. A hardy vine in zones 4-9, that blooms in April. It has an oriental flair to it. It is native to Korea, Japan, China, and throughout the Eastern lower part of the United States.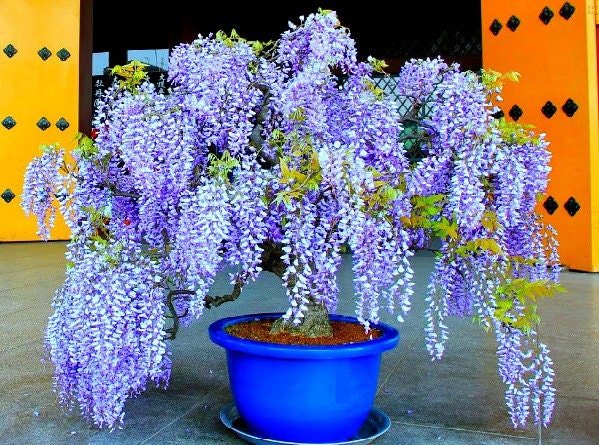 The twisted vine is part of the Legume family, but looks nothing like what a pea or bean looks like until you are close enough to see the brown pod of seeds. It prefers moist soil in a sunny location where the pH is 6 to 7. Once it is established, it will tolerate partial shade. The vine can grow up to 30 feet long and have a diameter of 15-inches if they are an older vine. Mid-size bright green leaves are opposite of each other and the long 10-inch cluster of flowers range in hue of the color purple. A plant can live for a very long time if the conditions are perfect for it. There are a few different species. The Wisteria frutescens is an American species.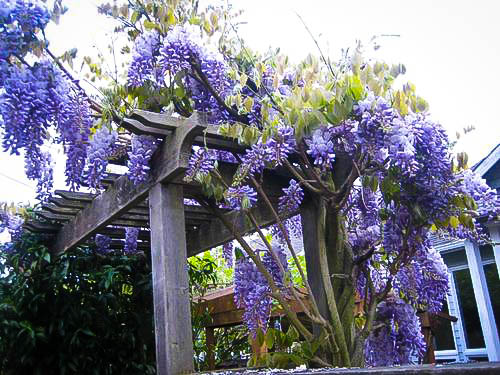 The Wisteria floribunda is a Japanese Wisteria and the Wisteria sinensis is the Chinese Wisteria, which is the most fragrant. Both the Chinese and Japanese Wisteria have fuzzy seeds. The American Wisteria seeds are smooth. It is a great plant for over arbors, pergolas, and anywhere shade is welcome. Make sure there is strong support for the vine. Use it to plant in an Oriental garden. Train the Wisteria over an arbor; add Asian Lilies, Japanese Maples, and a flowering Cherry around it. Garden decor like waterfalls, statues, and a Koi pond, become a focal point with the addition of the Wisteria, thus creating a beautiful vacation spot in your own backyard. It makes a wonderful romantic backdrop for a quiet evening.
Places You Can Purchase Wisteria Vines
https://www.gardenplantsnursery.com/product/wister...
https://www.wholesalenurseryco.com/product/purple-...
http://www.tnnursery.net/wisteria/
http://www.trees-plants.com/blue-wisteria/
http://www.tennesseewholesalenursery.com/purple-wi...
http://www.gardendelightsnursery.com/wisteria-plan...